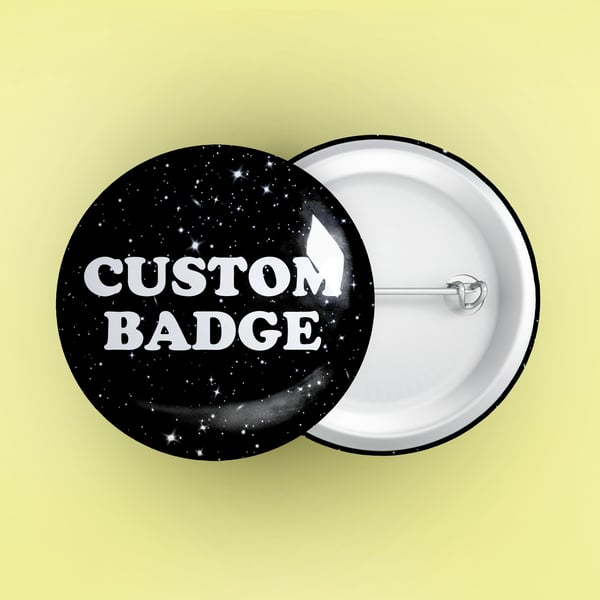 custom badge
---
badges 38 mm imprimés, découpés et pressés à la main avec une badgeuse professionnelle.
pour personnaliser votre badge, envoyez-moi par mail le texte ou l'image de la meilleure qualité possible que vous voulez. si il y a des détails ou cadrages à respecter, indiquez les moi. je vous envoie ensuite le prototype, et voilà !
envoi sous 2 à 3 semaines.
_
38 mm badges printed, cut and pressed by hand using a professional badge maker.
to customize your badge, send me by mail the text or the image of the best possible quality that you want. if there are details or framing to respect, indicate them to me. I send you then the prototype, and voilà!
shipping within 2 to 3 weeks.
---